From Consulting to Completion
Website Development
IslandGuide creates and manages in-depth, interactive, and easy-to-navigate web sites for businesses and institutions.
IslandGuide is owned and run by Denise Bocchicchio. Denise has been working with website design and development for over 20 years. Through her guidance, IslandGuide has created and maintained hundreds of sites. Because of her years of experience, Denise has developed everything from simple brochure sites to sophisticated shopping cart and customized database sites.
Reliable
IslandGuide has been developing sites for years…We get you on the web and continue to work with you for as long as you need.

Creative
IslandGuide will provide you with creative concepts that will set your site apart from your competitors

Great References
IslandGuide is proud to be the web site developer for many sites. Look at our projects for more info.

Experience
With over 25 years in this field IslandGuide will be able to provide you with a site that you can trust

We Welcome All Sized Jobs
IslandGuide has developed catalog sites with hundreds of web pages as well as smaller sites for companies that just want a web presence.

Our Team
My team consists of me (web site developer), a graphic artist, java script, php and database programmer, and a marketing expert, all available to develop the site that is best suited for your company

Award
IslandGuide was a recipient of the 1999 Marketing and Promotional Materials Awards for Huntington Chamber of Commerce web site presented by The New York State Economic Development Council.
WBE Certification
Islandguide is a WBE certified website developer for state and government contracts servicing areas such as Huntington, Melville, Garden City, and Great Neck, and all other regions on Long Island.  IslandGuide is also certified to accept contracts in Manhattan/ New York City as well.
Contact us for quotes on government projects.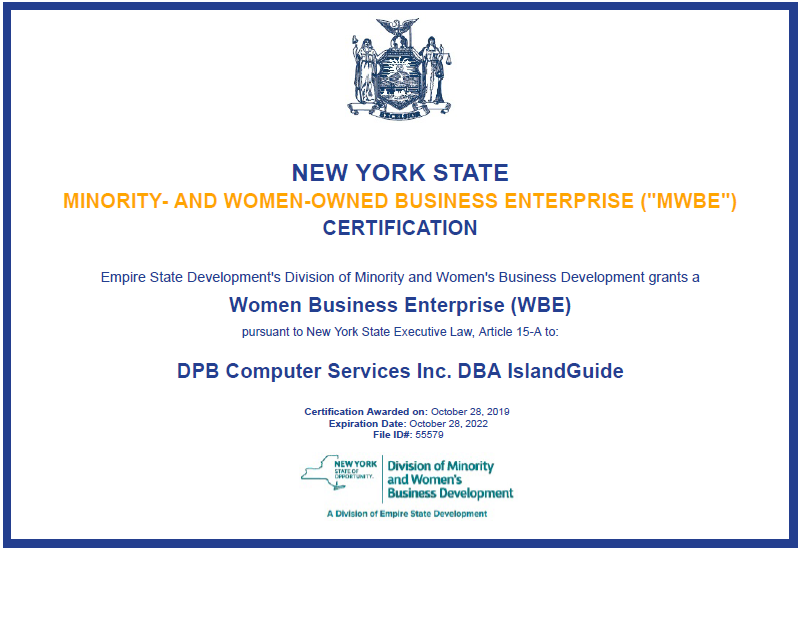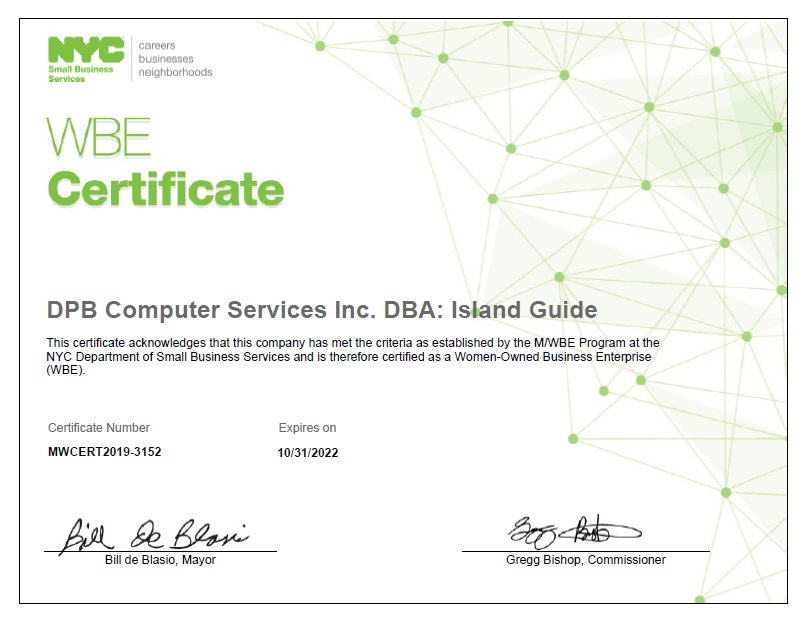 A profound moment shared by the Possas family when George Possas, a WWII Veteran was asked to place the wreath on the Tomb of the Unknown Soldier. This all could not have happened without The Washington OXI Day Foundation.
NOTE: March 16th we lost him to covid-19. It was a great loss to us. His memory will be eternal.